Dear visitors of the Interfabric 2022.AUTUMN
In the electronic catalog of the exhibition participants, a function is available - "Matchmaking" (a system of preliminary appointment of meetings between visitors and exhibitors, during the event)
This function will help you schedule a meeting with the exhibitors you are interested in and clearly plan your working time at the exhibition.
Login and password to access your personal account, you receive when registering a ticket to visit the exhibition "INTERTKAN-2022.AUTUMN" in a letter, with your invitation card. If you could not find your password, use the password recovery function. Enter the e-mail to which you have registered and you will receive an e-mail password.
Attention: the function is only available to registered visitors. If you have not registered for the exhibition– it can be done by clicking on the button.
Registration
LeadER INTERTKAN:
Leadscanner in your mobile phone, which allows you to significantly simplify the collection and processing of data from visitors to your stand.
What LeadER INTERTKAN does?
Scans the visitor's badge
Displays information about the visitor and the company he represents on the device screen, including his product interest and role in making purchasing decisions
Allows you to conduct negotiations using a pre-installed script, add manager comments
Saves all this information to the electronic database of visitors to your stand
The database can be downloaded at any time in electronic form from your personal account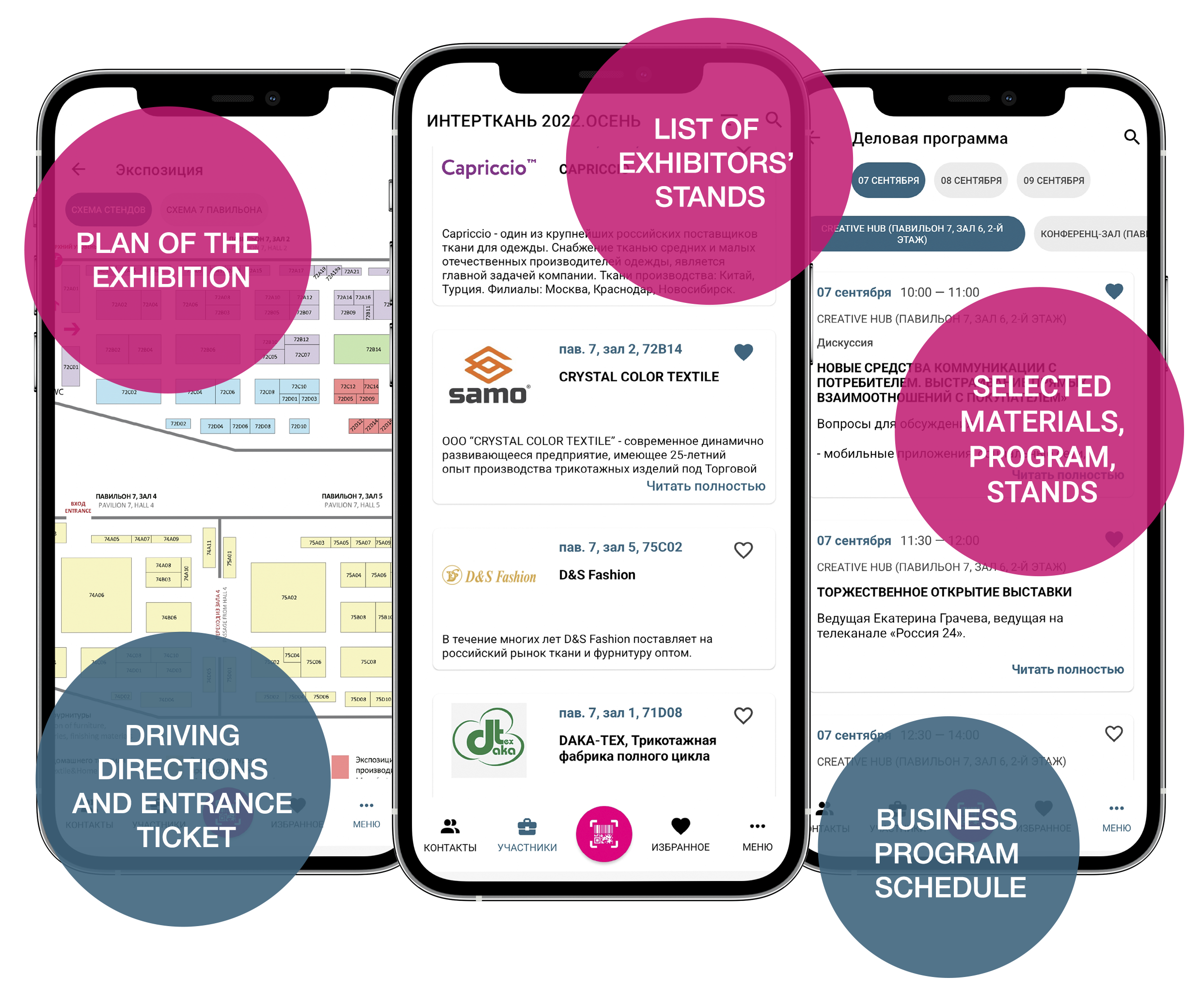 Download the mobile application of the INTERFABRIC exhibition